How To Take A Screenshot On Windows
"Capturing screenshots on Windows, whether you're using Windows 10, Windows 8, Windows 8.1, or even the older Windows XP, is a fundamental skill for anyone operating a PC or laptop. Screenshots are invaluable for capturing images and videos, but they can be challenging for beginners unfamiliar with the process.
That's why we've created this article to guide you through the simple steps of taking screenshots on Windows. Our goal is to make it easy for everyone, regardless of their level of experience, to grasp this essential skill."
Guide | How to Screenshot on Windows
To take a screenshot of your entire screen, press and hold down the Windows key on your keyboard. Then, press and release PrtScn (Print Screen). To save it as a file, go to Start, then go to File, then open Screenshot. Then you will be prompted with what name you want to give it.
The above method will work with all versions of Windows, including Windows 8 and 10. Using these steps, you can screenshot pretty much anything on your screen. You can even take a picture of an active window. To do so, hold down Alt + PrtScn (Alt + Print Screen).
Step 1) Press PrtScn Button
Pressing the PrtScn button, also known as the Print Screen button, will capture a snapshot of your current screen into your computer memory. The PrtScn button is located between F12 and Scroll Lock buttons. Note that you may have to press either Fn or Ctrl key with it depending on what keyboard you are using.
Step 2: Paste It Into Paint
Once you've selected your shot, paste it into Paint. You can do so by right-clicking your cursor onto a blank area of the clipboard and then clicking Paste. This will save your image as a .png file. To ensure that your screenshot is saved properly, be sure to choose Save As from Paint's main menu.
Now that you have your .png file, it's time to save it. To do so, click File from Paint's main menu, followed by Save As. You can either give your screenshot a name and location (for example screen1.png) or leave it with its default title and storage location—this is for when you want to upload your image directly into a forum or website.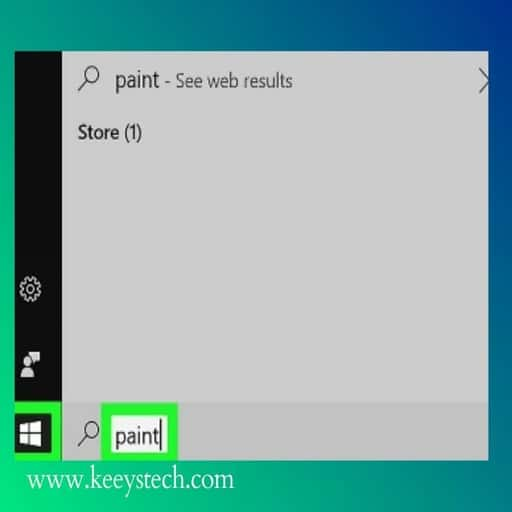 Step 3: Save the Screenshot as a File (File Name) or Copy it into Clipboard
If you want to save a Screenshot as a File, click or tap Save and then select a file location from where you want to save it. If you just want to Copy the Screen into the Clipboard, Click or Tap copy and then paste it wherever you wish.
You can now go ahead and Paste a Screenshot into any Application or open it with any Image Editing Software such as paint etc. Just like that!
How To Take A Screenshot On Windows (7, 8,8.1,10), And Save And Edit Them
Taking a screenshot on Windows systems is the simplest way to preserve a picture of your desktop, an error message, or anything else you see on your screen.
Whether you're just getting started with Windows computers or have never needed to take a screenshot before, here's how to do it. Also, learn about ways to take a screenshot on Mac OS X and Linux PCs.
We'll show you how to take a screenshot of any app, specific window, or your entire screen with just a few clicks. In addition, we'll discuss ways you can edit these images and save them using tools built into Windows.
Taking a screenshot on Windows systems is one of those universal skills, like knowing how to copy and paste or move files. Most of us can probably remember where we were when we first saw our own desktop image saved as a file—it was almost magical.
Learn how to take a Screenshot in Windows 10 – Second Paragraph: At that time, we had no way of sharing screenshots easily. Now, however, you can post images online immediately with third-party tools or share them directly through social media channels.
How To Screenshots In Windows 7, 8, 10 With The Snipping Tool
The Snipping Tool is one of the many tools included with the Windows operating system. And it makes taking screenshots easier than ever. All you need to do is click a few buttons and the snipping tool will capture your screen and save it as an image file on your computer.
Below, we'll explain how it works. There are a few different versions of Windows, but they all include the Snipping Tool. So if you have Windows 7, 8, or 10 you can use it!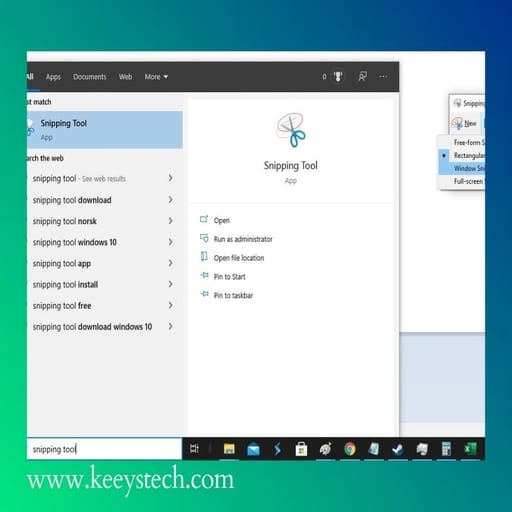 How to Screenshot Tabs and Entire Webpage in Google Chrome
Chrome, like most browsers, doesn't come with built-in screenshotting functionality. That's where services like Awesome Screenshot come into play. This extension allows you to grab screenshots of a webpage by either selecting a tab and pressing Command + Shift + 4 or by going through Tools > Awesome Screenshot > Capture Entire Page.
You can also take a screenshot of just part of your screen instead of an entire webpage, which is really helpful if you want to showcase one specific thing from a site.
Google Chrome is one of several popular browsers. Like all of them, Chrome doesn't come with built-in screenshotting functionality. That's where third-party extensions like Awesome Screenshot come into play.
If you want to take a shot of your entire screen or a portion of it, you need something like Awesome Screenshot that lets you take control over when and how you save images as well as where they end up once they're captured.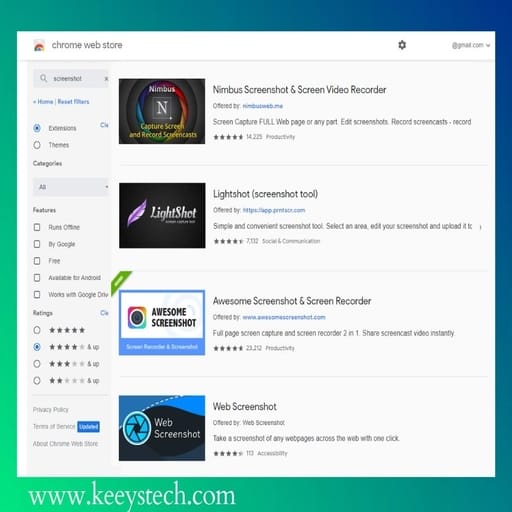 How to Take a Screenshot on Microsoft Surface Devices
The Surface family of devices, ranging from a tablet to a laptop to a desktop (and several other versions in between), is made by Microsoft.
When it comes to how to take a screenshot on your Microsoft Surface, there are a few options—depending on which device you have. To find out how to read on for info about various Surface models and instructions for their screen-capture capabilities.
On most Surface models, you can take a screenshot by pressing three buttons at once. How you do it will depend on which type of device you have. Here's how to take a screenshot on your Microsoft Surface laptop, keyboard, or tablet.
On a Microsoft Surface tablet or laptop, hold down both your Volume Down and Power buttons at once. Your screen will dim after a second and then display a countdown. Press any button, like A or C, to cancel it, or leave it be. When your screen flashes white, you'll know that your screenshot has been captured successfully!
How to Screenshot on windows with LightShot (and Other Third-Party Apps)
First of all, you'll want a screenshot-taking tool. Lightshot is a lightweight—surprise—and easy-to-use screenshotting software. It's free and it works with a variety of web browsers, which means you can use it no matter what browser you prefer. Just go to its website, install it, and use it. No sign-up is required!
(Note: If you're running into issues with Lightshot not working in Chrome, try enabling NPAPI. You can find instructions for doing so here .) Now that your tools are set up, let's get started! Before we get into how to use them specifically, let's discuss where exactly those tools are hiding. Do you see those arrows at either end of your taskbar?
The one on your left is for taking screenshots. Move your cursor over it and you'll see a crosshair—that's where you click. Once you do, your screen will flash and you'll hear an audible click. This means that a screenshot was taken and recorded.
You can view all of your screenshots by heading to Pictures > Screenshots. If it's not there, click View > Show Hidden Files to make sure that folder is visible. It'll show up as a subfolder within Pictures.
There are some great third-party options out there if LightShot doesn't work for you—or if you'd like more advanced features like delayed capture or editing tools.
Install Capture2Text – Free Alternative to Captures Text While Taking Screenshots
If you have a Mac, you can use Preview and if you're using Windows, then there are many tools for taking screenshots. However, all of these tools will be a little disappointing as these free tools only take screenshots and save them but they don't do any recognition or understanding of text inside an image.
You might be interested in Capture2Text which is a completely free tool that saves your time by recognizing almost all types of text inside an image or screenshot.
However, if you really want a tool that recognizes and extracts text from an image automatically and saves it as a .txt file, then you can use Capture2Text.
It is an application specially designed for people who need recognition of texts inside an image quickly, effortlessly, and without any programming skills. Captures Text While Taking Screenshots.
Additionally, it also supports a few languages like Chinese, French, German, Japanese, etc., which are not supported by many tools out there.
Install Greenshot – Free Screen capturing Software with lots of options
There are a ton of different ways to take screenshots with your computer. Maybe you're used to using Print Screen, or maybe you have something specific in mind like Photoshop. And if you don't feel like getting out from behind your desk, there are even options that allow you to capture your screen straight from your phone.
However, if you're just looking for a way to capture screenshots and nothing else, one of my favorite pieces of software is Greenshot. It can capture full screenshots or selected sections, there are tons of output options, and it's completely free.
Of course, there are other ways to take screenshots with your computer and use different kinds of software than Greenshot. But as far as simple applications go that can take high-quality screenshots, it really doesn't get much better than Greenshot.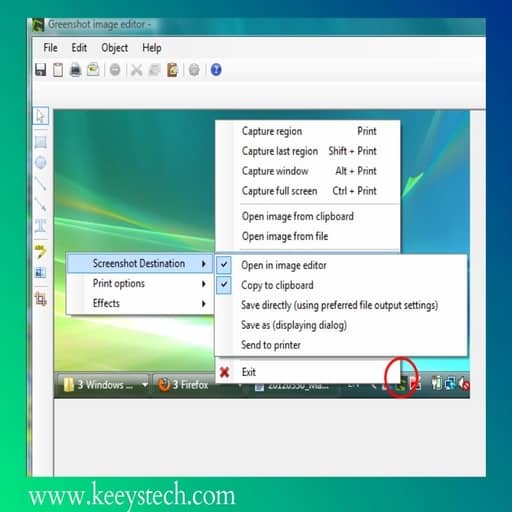 Final Words:
Whenever you need to take a screenshot, just press the Windows button + PrtScn. It will be saved automatically into your Pictures folder.
If you want a more advanced method, here it is: when you want to make sure that a certain section of your screen will be captured, click on Alt and then drag your mouse over where you want to save that part of your screen.
FAQs:
What is a screenshot, and why would I want to take one on Windows?
A screenshot is a snapshot of your computer screen, which can be useful for various purposes like capturing important information, sharing visuals, or troubleshooting issues.
How do I take a screenshot on Windows?
There are several methods to take a screenshot on Windows, including using keyboard shortcuts, built-in tools, and third-party software. The easiest way is often to press the "PrtScn" or "Print Screen" key on your keyboard.
What's the difference between a full-screen screenshot and a partial screenshot?
A full-screen screenshot captures your entire display, while a partial screenshot allows you to select a specific area on the screen to capture.
How can I take a screenshot of the active window only?
Press "Alt + PrtScn" to capture just the active window. This is handy when you have multiple windows open but only want to capture one of them.
What is the Snipping Tool, and how do I use it for screenshots?
The Snipping Tool is a built-in Windows app that allows you to capture and annotate screenshots. You can find it by searching for "Snipping Tool" in the Windows search bar.
Is there a newer tool than the Snipping Tool for taking screenshots in Windows?
Yes, Windows 10 and later versions introduced the Snip & Sketch tool, which offers more features for capturing and annotating screenshots. You can access it by pressing "Win + Shift + S."